Just Short
Varsity Boys Basketball Suffers 3rd Loss of the Season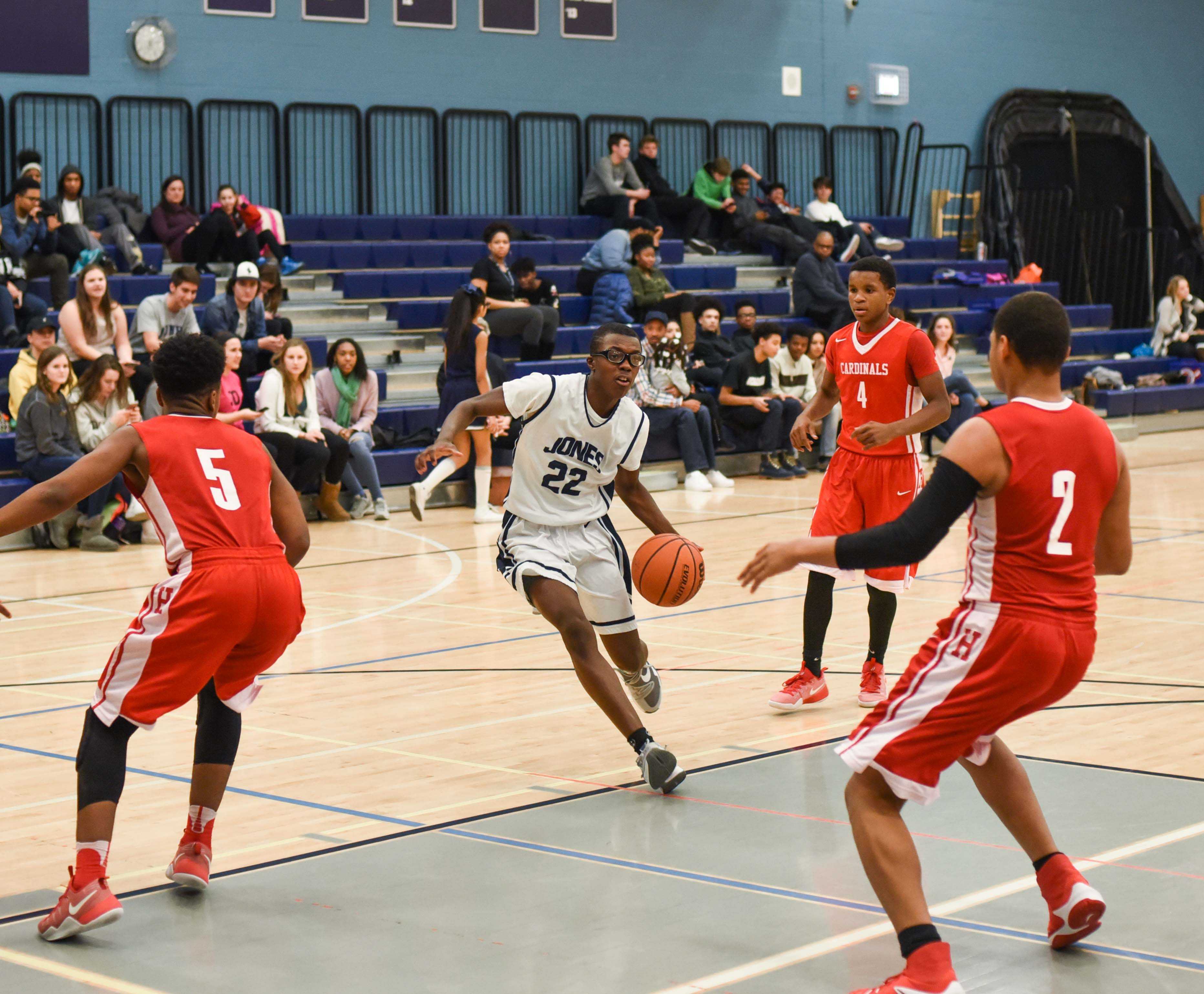 The varsity boys have had a tumultuous season. Jan. 19's nail-biting loss to Harper brought the boys' conference record to 5-3. Despite the loss, the team maintains an optimistic stance on their 2016-2017 season.
"I believe the team this year has past it's potential due to a lack of selfish older players and a more cohesive team," said point guard Bryson Phillips '17.
While Phillips is a senior, his mentality is shared across all levels of the program, his optimism paralleled by Josh  Holmes '20.
"I hope to take Jones to the Red Division, playing the top Chicago teams and some day winning a city title," said Holmes.
While many on the team are confident in their ability to compete with the level of play they're experiencing, it doesn't necessarily translate onto the court.
I'm not where I want to be offensively, my confidence in my own abilities shows in practice but not in games," said John Malone '17.
With five of the 11 members of the team in their senior year, some take the stance that it leaves a large hole for younger players to fill, but Mike Cleland '17 views it as an advantage.
"We have a lot more experience this year, we have the experienced staff to be able to know what it takes to get it done and we convert on that," he said.
Whether or not having a large percentage of the team being made up of seniors bodes well for next season, the players agree that it is time to focus on closing out this season. In the contest Jones fell to Harper 53-55, a loss that could derail Head Coach Frank Griseto's plans on moving up. If Jones is to have any chance of moving up a division and playing with Chicago's top teams, the boys will need to rally and win their next two conference games.