Full House
Jones volleyball takes on Whitney in conference battle
Screaming "let's go Jones", students packed the Eagles' Nest for the Jones girls' varsity volleyball game against rival Whitney Young. Despite the intense atmosphere created inside the gym, Jones lost the game in two sets with a 25-23 and a 25-17 score. Despite losing the conference, the Jones volleyball team remained positive.
"Whitney is our rival team and we had been prepping for that game since the first day of our season so obviously the loss was a little bit of a punch to the gut but all in all we were happy with how we played," said Kaila Kasper '17.
The fans liked the way the team played as well, as they created a loud environment in the gym throughout the game. Singing and screams of both support and anger created inspiring sounds for the volleyball players.
"It felt amazing. It was so exhilarating to hear the crowd get excited about everything. My team got excited and it created this energy between my teammates and I that I had not felt many times before," said Kasper.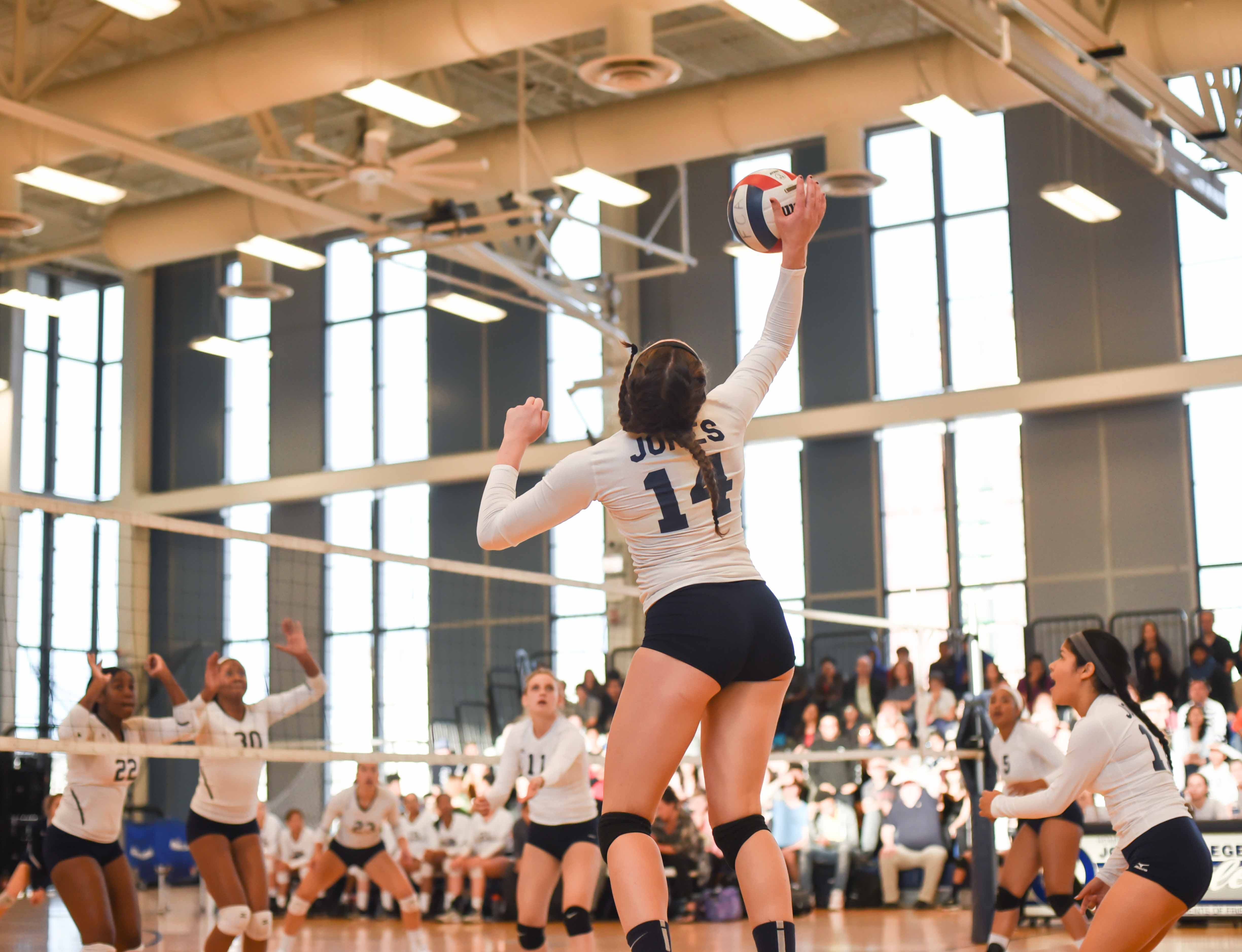 Despite the loss, fans enjoyed the game and had an active role in the game environment.
"It was definitely one of the best sport experiences I have had at the school. I felt like I had an important role from the bleachers as we [Jones] put up a good fight against Young. That is something that the school should have for every game," said Enrique Luna '17.
The game also showed something important to the student body: Jones is able to compete in sports with the other selective enrollment schools.
"It was a great game and I think it showed that we can finally compete with schools like Whitney or Lane. This helps our image and maybe we will finally gain respect in the sports area," said Victoria Burke '17.
The harmonical positivity both on and off the court will be an important factor in the rest of the volleyball season, as the girls now face the city playoffs.
"Our outlook is to shake it [the Young loss] off and look forward to playing them in the city championship game," said Kasper.