Golden Ticket
With nearly twice the amount of college rowing programs than high school programs, many students are rowing to their future.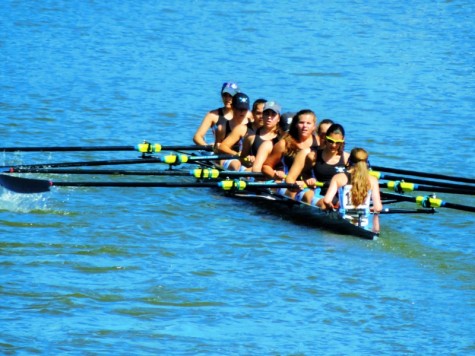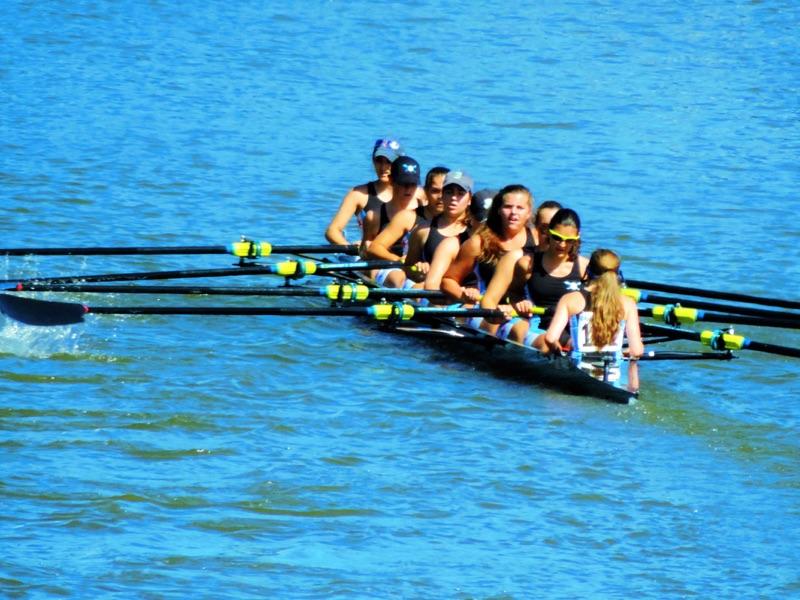 What if there was a secret way to get into your dream school? What if this way was not even a secret? Men's and women's crew rowing, traditionally an elite sport, is known for significantly increasing high school students' chances for getting into a top school. Although crew rowing is not nearly as well known on school campuses as traditional sports such as basketball and soccer, this has not hampered the sport's triumphs.  
Many students are successful in attending college for rowing as the candidate pool is so small. With no school team, Jones athletes flock to club rowing teams, such as the Chicago Rowing Foundation (CRF), based in the Lakeview neighborhood next to the Chicago River. CRF Varsity boys coach and Jones IES teacher Mike Tanner says rowing is hard work, but the benefits can be priceless.
"Last year I had seven boys graduate, and they went to Ivy League schools," Tanner said. "It's almost a ticket to college."
On the topic of why universities seem to value rowing so highly, Tanner commented that it's a sport in which "no one knows how to do it."
However, besides the actual rowing being strenuous, the recruitment search can be described as just as equally draining.
"If you're a rower that wants to get a scholarship, then you email every coach you can," Tanner said. "If it's legally okay with the NCAA, they can email you back, and a lot of it is you're back and forth with the coach too. They want self starters."
Margo Mingelgrin '16 has just been put through the rigorous recruitment process, and will attend the University of Wisconsin Madison on a rowing scholarship. Although attending the school as an athlete, Mingelgrin cites the importance of choosing a university for the academics just as well as the athletics.
"You're going to college to go to school, you're not going there to get faster on
the water, faster in your sport, you're there to learn," Mingelgrin stated. Nonetheless, the potential of being a collegiate rower largely affects the college search and admission process.
"It's like a filter essentially," Mingelgrin said. "Having the D1 filter, finding a really great school for specific majors, programs or whatnot. I mean, it does limit your options, but if you're good at what you do both academically and athletically there really shouldn't be a problem"
Another strong appeal of rowing is that many professional rowers start what can be seen as late in terms of an athletic career. Tanner, Mingelgrin, and Couper Tanko '17 all unexpectedly fell into rowing in high school, surprisingly the common time to begin a rowing career.
Tanko decided to try rowing after ending her role as competitive gymnast.
"I've been rowing for six months," she said. "Only a few months. Competitively, like three."
Similarly, Mingelgrin committed to rowing after years of hopping from sport to sport.
"I've been rowing since freshman year. I quit the tennis team to join rowing so I started crew halfway through September freshman year and I've been rowing since."
Mingelgrin, a strong proponent of rowing, said that it has been more rewarding than she could have ever hoped.
"You're going fast, the boat's gliding on the water, when everyone's in perfect unison, it feels [like] you're flying, it's amazing."
However, Tanko warns not to join rowing if you are expecting fame.
"You're not getting recognition a lot, it's a sport where you don't want to be singled out," she said. "If you're being singled out, that means you're not good. There's no star."