IPhone 6S: Is It Worth It?
IPhone 6s: high quality, or pop-culture paperweight?
Phones now-a-days are not a luxury, they are more of a fashion statement since people seem to change phones almost as much as a teen girl changes her outfit. One of the greatest fashion statement phones for the past 10 years is the iPhone. With Apple's new release of its gorgeous rose gold iPhone 6s, everyone is eager to drop their iPhone 6 in the trash and get their hands on something that may not be worth the hype.
Walking into the Apple Store, the feeling of the new iPhone's success starts sinking in as people are cluttering around, engrossing in the ideal of the high quality Apple incorporated promotes.
These customers were willing to do anything to get the latest and greatest iPhone, even if it means selling an arm and leg to get it.
It was obvious that the people enjoyed themselves using the new iPhone 6s. They raved about all the new features such as live photos, 3-D touch, and faster response speeds. Just a couple months since its release, the iPhone 6s is flying off the shelves at a price as low as $649 to a whopping $849. Is it really worth upgrading to this new phone?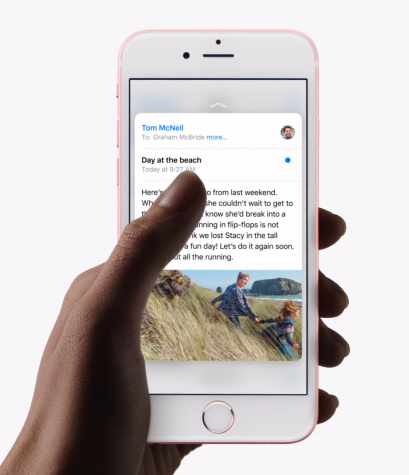 The AppleCare assistant went over all of the new features with me. He emphasized the 3-D touch as being Apple's brainchild.
The 3-D touch is basically a faster way to use apps by applying pressure and seeing a quick menu of options, an enlarged picture, or a quick preview of text. They nicknamed it "the next generation of multi-touch."
This is a big improvement to the phone from the iPhone 6 because it saves time by not having to open apps and scrolling through multiple options. Now, with the 6s, they can be found in a second by applying just a bit of force on the screen instead of the 1.5 seconds it used to take.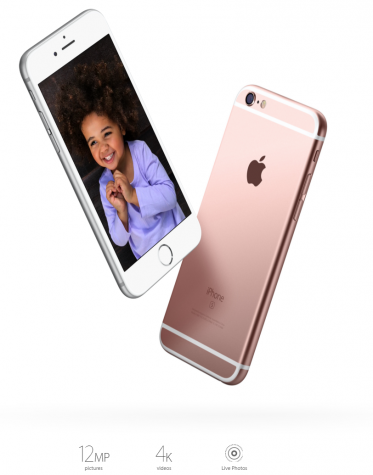 We choose to be on the "bleeding edge" even if it means missing a house payment. Who needs a house when we have a cool phone?
Let's move on to the camera, which is a crucial element for users of all ages. The new iPhone 6s camera has an incredible boost, and now rocks a "12 MB camera" and "4K video" capability with image stability on videos. This gives crisper videos and pictures, turning an amateur into a professional photographer in a day.
This would be a great new improvement compared to the old iPhone 6, if people knew what 4K video was in the first place. Many will not even take advantage of its capabilities, but that's okay.
At the end of the day, the new 12 MB pixel camera will make the purchase worth it, while using the rest of it as an expensive paperweight to show off to your friends for bragging rights. For most people, this is the point of getting the iPhone 6s.
As far as for the selfie fanatics out there, the front facing camera has a bump in specs to a "new 5-megapixel" camera that will make all your friends jealous.
It is pretty clear that this aspect of the phone is marketed towards teenagers. Seeing as to how they like showing off to their friends how "beautiful" they can be and revealing. That there is the iPhone's pop-culture that matters most, not the performance.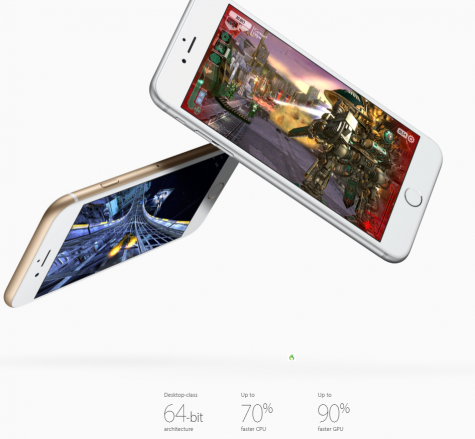 The 3-d touch is mediocore, the camera is great, but above this is the fact that the phone is 70% faster than previous phones.
My mentor, Juan Espinoza, who has an engineering degree said, "the speed at which you can browse things is almost instant."  The Apple-care assistant supported this claim by having nicknamed it the "the race-car."
This is one of the features to be proud of in the new phone. It is actually an improvement on the older phone specs, making it super-fast so your work could be done faster than Speedy Gonzales, but compared to the previous iPhone, is it worth the money? Stop and think to yourself, how much actual work do you really do on your phone? Or are you scrolling through Facebook or watching Vine videos until you fall asleep.
The new iPhone has a "new shiny frame that is made with a 700 series aluminum," which looks exactly the same as the previous phone, but way "stronger." Maybe we'll just have to trust them on this one.
It's not like Apple to lie to us about this. Even if it looks the same, it was made stronger, they said, to prevent "bend-gate," where previous iPhones were prone to bending in people's pockets. Maybe this is where all the money went!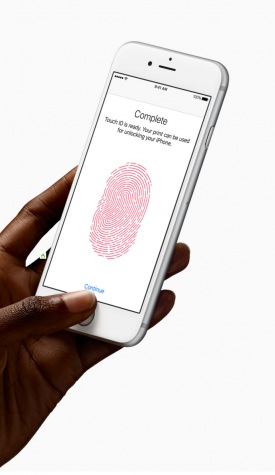 The "new touch ID "is way faster and opens your phone in milliseconds compared to the two seconds on the iPhone 6, which makes this phone a heavy weight competitor in the cell phone industry. This allows you to open your phone super-fast, in just milliseconds, compared to the couple of seconds on the iPhone 6.
For phone fanatics out there who cannot put their phone down for a second, you may want to seek help, me included. You will be disappointed to hear that the new iPhone 6s as stated by Marques Brownlee, a technology reviewer, has a "smaller battery."
So I was right when I said all of the money did go into making the phone "stronger!"
Apple the non-liars made a premium phone but there is one issue. There are different manufacturers for the new processor in the phone. One is made by "TSMC" and the other by "Samsung."
Basically, one chip has more performance than the other, about 5%, which is not a huge difference, but paying over $600 you will want that extra performance.
Apple stated on record, ""with the apple-designed A9 chip in your i-phone 6s you are getting the most advance smartphone chip in the world."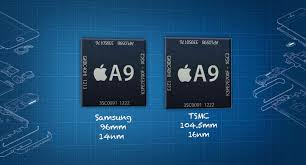 Apple  continued, "every chip we ship meets apple's highest standards for providing incredible performance and delivery of great battery life regardless of iPhone 6s capacity color or model"
Apple knows how to really make a chip for its "highest standards," it gives more options than the actual phone and not having the 5% of extra performance or having it. Oh did I forget to mention that you do not know what version you receive.
The iPhone 6S shows some promise to people who do not have an iPhone 6 already. This is a great buy and it's a fast phone that will get the job done, if you are willing to pay for the premium price.
Compared to the iPhone 6 that has a price reduction, in my opinion it does the same performance for a lesser price.
But for the people that are on a budget, you will have to look elsewhere. There are many great phones for cheaper prices that do the same as the iPhone, but will not get you all the bragging rights and the pop-culture item that we all came with.
Michael Turner '17 said "The iPhone 6s is a solid device that has many great features, but a 16 GB model that costs over $600 and has no expandable storage, or improvements is not worth it."
You are getting minor upgrades compared to other phones that could do much more for less, but in our day and age, Apple is a pop-culture icon that everybody has to have even if it means paying premium prices for nothing more than a shinier phone. At the end of the day the phone works. That is what we should be asking for!