Our View: A Real Homecoming
The Editorial Board feels the way homecoming is being run needs to change to create a positive, school spirited, student environment.
As soon as the State Street doors open, music is playing, and students are shouting. Teachers are dressed in costumes and students yell their class year. It's homecoming season.
Drastic changes have to be made to bring students together instead of pitting them against each other. The Student Government Association and Jones administration must continue to find ways for students to have a normal high school experience filled with school pride and spirit.
For most high schools, homecoming is the time where students put aside differences and come together in support of their school, and their football team. There's challenge number one.
Is it really possible to have Jones rally around the basketball team? It's been done in the past but under different circumstances. Before the south building was built it was tradition to celebrate at Near North, a former high school converted into a Chicago Police Department training facility with Jones having access to the gym and outdoor fields. Friends of Jones would charter our own Red Line train from Harrison to North/Clybourn. From there students would walk to Near North for a pep rally in the gym. Every student, every teacher, all under one roof.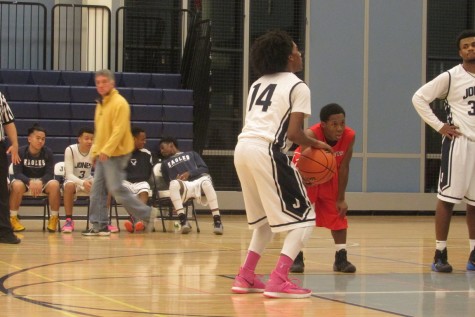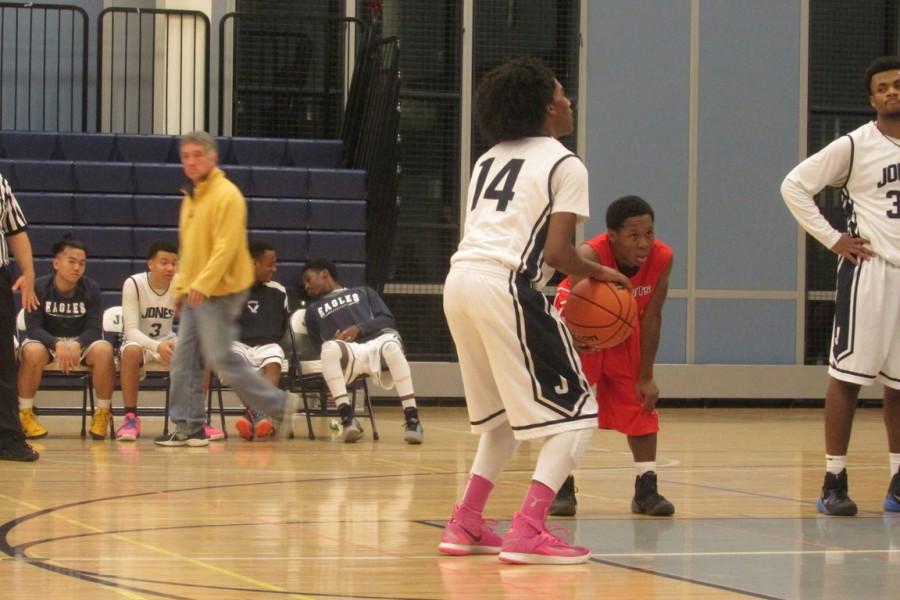 Summer Griffin '15
Here lies another challenge. Logistically, Jones is not the same school it was in 2012, the last time the "spirit train" was used. The current gymnasium is simply not as large as Near North and can't fit the same amount of people. And there are no other alternatives to get everyone in the same place. In the past, Grant Park was considered as a possibility but the location faced challenges such as a lack of resources and possible security problems.
A staple of many high schools is the homecoming game. Because Jones does not have a football team, the basketball team gets the honor of representing the school for homecoming. Basketball season doesn't start until November. Administrators faced a conundrum, make homecoming in October in line with many other CPS and suburban high schools, or keep it in December to coincide with the basketball team. To compromise, SGA makes events during both times of the year which makes students confused and less likely to turn out for their school.   
In order to foster a sense of school spirit, there needs to be a regular stream of student activity. Just because there is a basketball game scheduled doesn't mean that students will show up, let alone cheer in the stands. Administration and sports coaches need to find a way to communicate how students can get involved and when the games are. There needs to be a better way to communicate to Jones students, better than the current website calendar.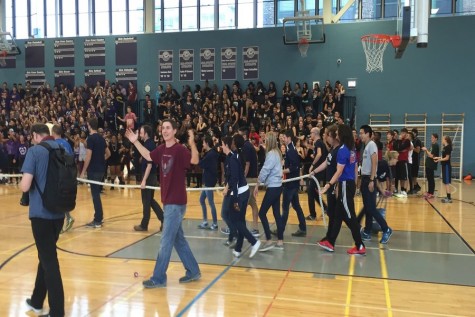 Homecoming should be about students wanting to come back and support the Jones community. Since Jones is a college prep school, SGA and administration should model homecoming festivities after colleges. Alumni should reconnect ct with old friends while supporting the cause of funding Jones' necessary programs.
There have been many steps in the right direction. New traditions like Eagle Games and class themes have been implemented but only with lukewarm support of students. Because Jones does not have a solid athletic school rival, students often pit classes against each other. The goal of spirit week and homecoming should be to bring students closer, not tear them away by dressing in different colors.
SGA needs to be more proactive in communicating to students to cheer with pride, not anger. Student selfishness needs to take a side to the passion of being an eagle. School pride is at the heart of every homecoming and unless things change, students will continue to be disengaged with spirit whatsoever.  
Leave a Comment
About the Photographer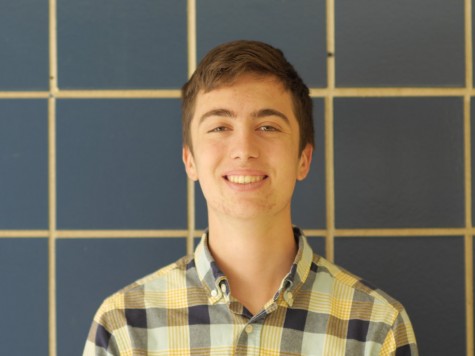 Alex Behle '16, Editor In Chief
INTERESTS/HOBBIES: Presidential Debate watching, window seats on the Red Line

EXTRACURRICULAR ACTIVITIES: Cross Country/Track Team Captain, running...