Baseball Team Strikes Out at Near North
After losing their home field at Near North, the baseball team faces the challenge of finding a new permanent location.
Homeless! The end of a sixteen year deal with the Chicago Housing Authority, the organization that controls the ball field at Near North, has left the baseball team field less for the upcoming 2015-2016 season. The varsity coach, Dave Rosene, has been hard at work alongside athletic director, Frank Griseto, to find new fields for both the short and long term.
Walter Payton, Northside College Prep and Lincoln Park High School are all expected to have access to Near North now that Jones been kicked out despite the fact that Lincoln Park has a field at their school. The reason being that these schools are closer to the field than Jones is. 
"We've been hanging on by a thread at Near North for the last ten years" said Griseto, "We're making arrangements to find as many fields as possible for our varsity team"
The threat of losing Near North was present for years leading up to the official departure, but for baseball player, Rolando Alvarado '16, the reality of the loss hit hard.
"A lot of memories have happened on that field, so losing it is just like losing a part of yourself" said Alvarado.   
Despite how surreal the loss of Near North is, Rosene believes that what makes the team successful is not the location, rather, the character that the players carry with them wherever they go.
"As far as our guys go, we're pretty resilient" said Rosene "We're going to use it as a rallying point rather than a negative"
This lack of available space for baseball is a problem that affects not only Jones, but the majority of Chicago Public School teams.
"It's just really sad that a lot of city teams don't have a place to play" said Rosene, "They're at the mercy of the park district and the park district doesn't allow people on the field anywhere between April 1st and April 15th and that's already a month into our season."
Baseball fields at UIC, ITT and Washington Park are available in the meantime, however, it is evident that finding a permanent field will continue to be a challenge. Though the baseball team has been flexible, Near North will always hold a place in their hearts.
"It's really bizarre just because they've told us each year that we might lose the field," said Alvarado, "but to actually lose it this time is surreal".
Leave a Comment
About the Writer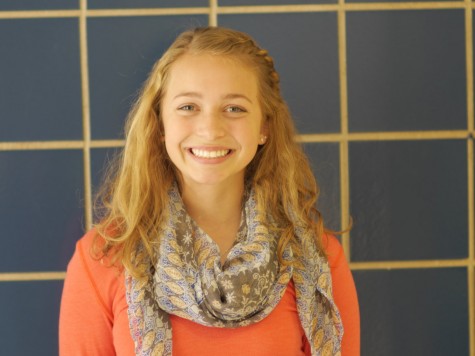 Julia Gaworski '17, Deputy Managing Editor, Sports
Interests/Hobbies: Anything sports related, poetry, listening to music, working with kids

Extracurricular Activities: Softball, Best Buddies (Club),...