"Junior Takeover" a display of class spirit
After the Seniors graduated, the Juniors look towards the future with excitement.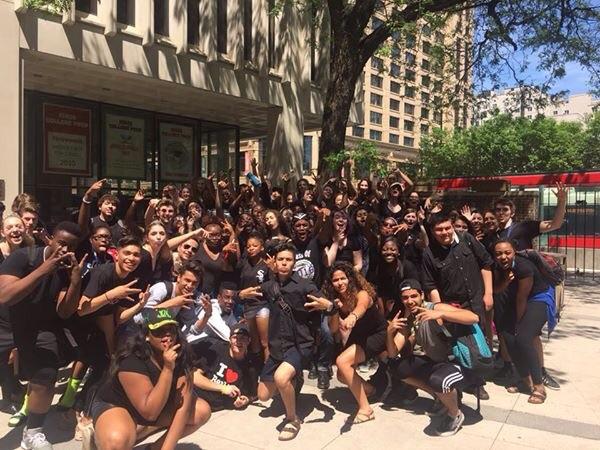 Not more than 24 hours after the Class of 2015 walked across their graduation stage, the torch of being the senior class was passed on to the Class of 2016. Naturally, the juniors are excited to march into their last year as Jones students – after 3 long years of hard work, juniors are in a hurry to complete their high school journey.
To rejoice the accomplishments that they have achieved so far, and to look forward for the ones for senior year, the juniors organized a takeover.
"We wanted to celebrate to show the rest of the school who's on top now," said one of the main organizers, Morgan Evans '16.
As soon as the school opened on Wednesday, the day after graduation, students swarmed in to cover the school top to bottom with black, the junior class color. The link in particular was decorated thoroughly with balloons, streamers, confetti, and glitter. Signs that read "Blackout 2016" draped along the walls, further confirming the change.
When the morning bell rung, every junior could be seen parading through the halls sporting their class clothing or anything black. They were excited, but did not fully show it yet.
But, as soon as the time for Ac Lab arrived, the juniors erupted. The link was packed to the brim with juniors and all that could be seen was a sea of black. They celebrated, and tried to make their presence known by making as much noise as possible. Every person was equipped with a noisemaker, horn, or whistle – and if not, they resorted to using their voices in unison.
"1-6! 1-6! 1-6!" the juniors chanted at the top of their lungs as they left the link to march through the halls.
Security followed them everywhere they went on their chaotic walk through the school.
"We wanted [the students] to be able to enjoy themselves and do what they wanted while still keeping everything organized and safe," said Security Guard Rodolfo Gonzalez. "Without us being there, there would have been a high chance something could've went wrong, so we just wanted to avoid that."
As the walk got to the south building's fifth floor, the juniors settled there and began playing music, dancing, and yelling. People were singing and chanting – trying to have a good time. Pretty soon, though, security had to break it up.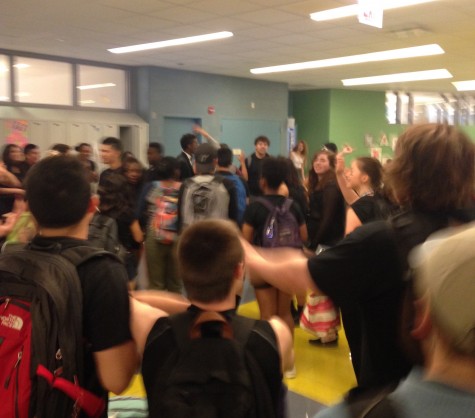 "They were on a floor with a lot of classes, teachers – people getting important work done. They had their fun but we couldn't let the situation get out of control," said Security Guard Margaret Hug.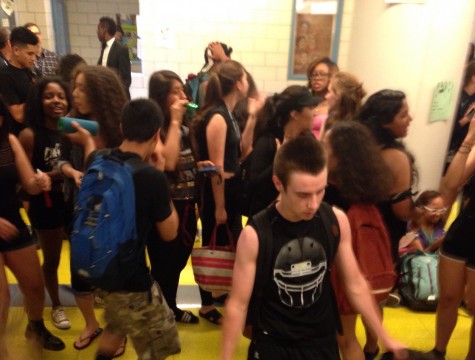 After that, the juniors were forced to bring their celebrations right back to the link. That was where they cheered and chanted for the rest of Ac Lab.
"The takeover was still enjoyable regardless of the problem with the guards. We didn't let that ruin our spirit," said Max Segal-Wolk '16. "Overall, it was great. We can't wait to come back to school as seniors."