Coming Home: Alum returns to teach
Michael Strok '05 is now a physical education teacher but Jones is hardly the school he remembers
Upon graduating from high school, many students try to get as far away as possible, never to return. However, by circumstance 2005 graduate Michael Strok found himself employed as a physical education teacher at his alma mater.
When he graduated initially, Strok didn't even know that he was going to be a teacher.
"When I graduated I went into sports management down at Saint Leo University," said Strok. "Then going through that program I realized that if you are a sports management major the job market is not exactly there where you want to reside at."
This lead to him returning to Illinois to pursue a career in his major and to be closer to his family. But while in his home state, he decided that he did actually want to be a teacher, although he did not consider Jones as an option before the construction of the new building.
"I didn't think I was going to end up back at Jones, especially being in P.E. I wouldn't have wanted to do anything at Jones until the new gym was built," said Strok. "When I saw the facilities that made me want to utilize it."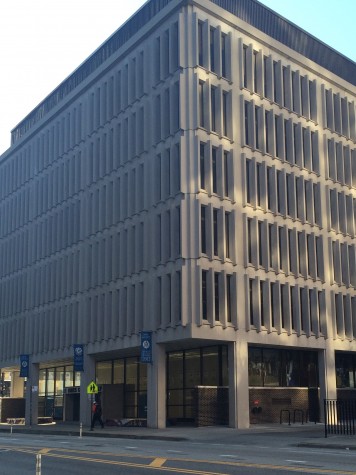 And it was because of the new addition to Jones that Strok thought that the experience was going to be completely different, along with a new administration that he had never met before.
The major difference that Strok noted was the obvious spike in student population. He experienced high school much differently than current Jones students do, in that his graduating class was substantially smaller.
Smaller class sizes, however, seem to promote a stronger sense of community.
"Back when I went to school here there was more of a feeling of everyone knew everyone. Even seniors knew freshman because class sizes were so small," said Strok.
As the current population of students increases each year, Strok claims that Jones has more of a "big school feeling" and that fellowship between classmates is being lost. This is not necessarily a bad thing, but simply a considerable contrast in the way Jones has been represented in past years.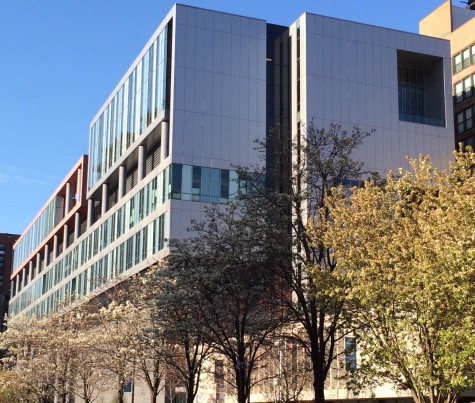 Along with expansion comes change in student culture, such as music tastes, fashion trends, and colloquial language, which according to Strok, has changed a lot. But beyond general fads, Strok said that the student atmosphere has changed for the better.
"I think now there's a better school culture. More students want to be here and like staying here," said Strok. "That's not saying everyone has that feeling, but on the whole, more students are happy with the decision they made in coming to Jones than it was back then."
This is in large part due to the development of the sports facilities because they encourage more school spirit and involvement. Now Jones students only have to climb to the seventh floor to be involved with sports, whereas when it was restricted to one building, the commute was miles away just to be able to use a gym.
This factor has similarly affected the atmosphere of the school's sports teams. Actually having a gym that's part of the school is not only convenient, but it also boosts morale and the team's disposition when it comes to home games.
Strok, who played varsity basketball, was part of the generation of Jones students who was inconvenienced by the lack of a gym, and was forced to take the bus to and from Near North High School (the nearest accessible gym).
"[Having a gym] does make it feel like more of a home aspect. There's eagles all over the walls and you've been in the building all day so you feel like you're having a home game," said Strok.
Athletes and non-athletes alike can experience a shared feeling of team spirit and belonging, which seems to be one of the only aspects outweighing the sacrifice of a small school community.