College programs means special opportunity
Students take classes at universities for a taste of college life.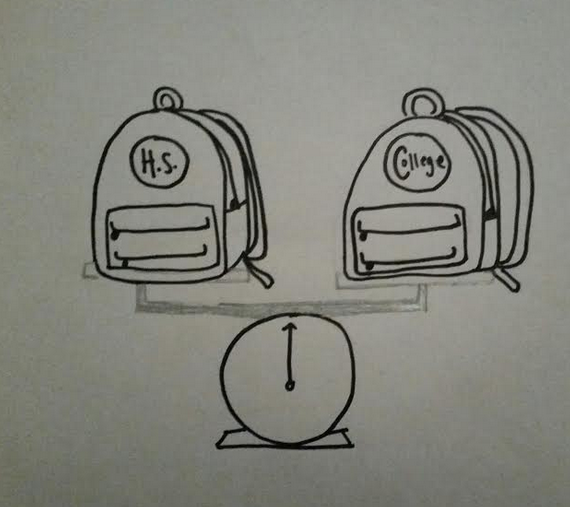 Being in the city of Chicago, surrounded by universities and colleges, there are students that will take advantage of this. Students are able to be apart of programs that give them an early connection from high school to college. These opportunities give participants the feel of being in a college class with the same rigor and to know the campus. Some universities like the University of Chicago offer these opportunities.
Veronica Winters '15 and Ni'Shele Jackson '15 are both taking courses at the University of Chicago through the College Bridge program. "They are also able to show the colleges they are applying to that they were willing to go above and beyond what was offered at their high school," said Counselor Tamara Driver, "Many selective colleges and universities want to see how applicants go above and beyond the rigor offered at their high school and college bridge is a way to do that." The program offers a variety of classes that students can take each quarter.
"There are not a lot of students enrolled," said Driver, "but we have students enrolled every year."
For their senior year, Winters and Jackson takes college courses in place of a class at Jones. Winters takes Japanese 101 and Japanese 201. Jackson takes World Literature and Policy in State and City Government Intro.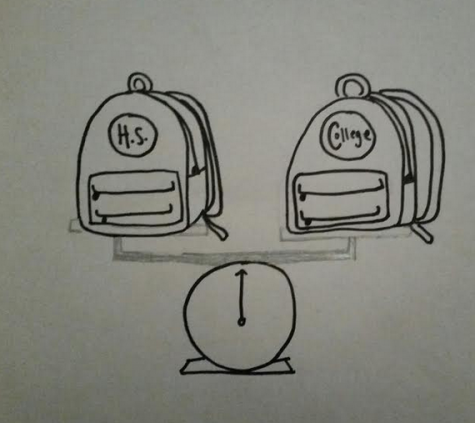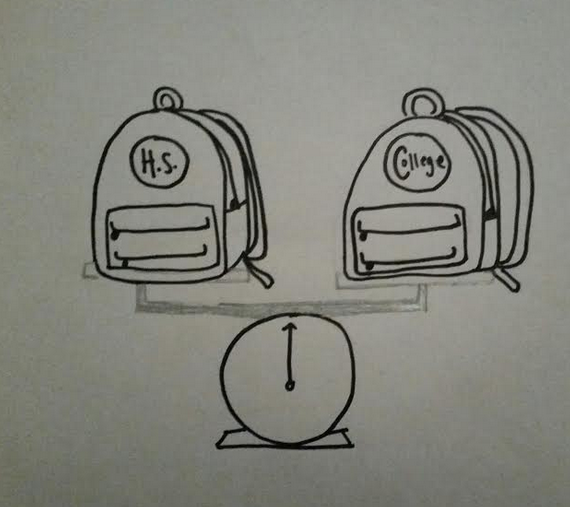 "I did this program because I was able to take classes that interested me more that the high school curriculum while preparing myself for college," said Jackson. Jackson also says the traditional high school courses were not too interesting. She also says that high school learning style did not fit how she learned materials. "I wanted my classes to be related more to current events," said Jackson. Winters wanted experience. "I wanted to earn college credits and also take a Japanese language at an accredited university," said Winters.
Both Winters and Jackson says the difference between high school classes and the college classes are noticeable. "You are given materials and expected to read or study them," said Winters, "class participation is necessary when there is nowhere to hide." The most in each of her classes were 35 and the least was about 12. Winter's says that she had to study materials herself for Japanese 102 and 103 to test into Japanese 203.
With a more relaxed structure, Winters says there is no immediate consequences. "Say you're late to class, you won't get a detention but later, you'll see it on your transcript and it has affected your grade," said Winters. There is more added responsibility to keep grades up.
Jackson also says the classroom environments are also very different. "It [college environment] is very relaxed depending on the professor. There's no raising your hand to go to the bathroom," said Jackson, "there is a lot more discussion and a lot more writing but with less restriction." She says there is more work involved and self-involvement.
"Meeting up with college students for outside projects is difficult because they like to work late at night and on campus," said Jackson. She says that it was hard to work with her group mates because they would want to meet at night. "They thought I could commute to campus easily, but I couldn't," she said, "They would also want to meet on Sunday or Monday nights and I can't make it, it affects my participation grade."
Being in a class with third and fourth years, she said the interaction was limited. " It was difficult to speak because other students thought they knew everything," said Jackson. She says they had more experience in the subject than she did.
Jackson said she did face some scheduling conflicts when selecting classes. "I had to drop my fourth period class to make room for travel and I didn't get to take two classes I wanted because I had to change my schedule," said Jackson. For Winters, it worked out fine. "I have enough credits to graduate so I don't have a first or fifth period, said Winters, "it was especially convenient with the Jones schedule."
Winters and Jackson both enjoy the opportunity of being able to take a college class that would prepare them for college. "The classes are like taking AP classes so I felt like I was prepared to take a college class," said Jackson.
To get credits for the classes, they must maintain a B in the classes. Jackson says you have to determine how hard you want to work because there is not a rigid structure.
"This is one of the best programs I've done," said Jackson, "Don't be afraid to challenge yourself or be the one who always asks questions in class". Winter says that if you are ambitious and hard working, the program will benefit you.