A Passion for Life
Math teacher Jennifer Waldock resigns from her position to teach in the Philippines.
Having a true passion for something is a beautiful thing – and sometimes that passion can lead one to places they never dreamed they would go. This is the case with Jennifer Waldock, a math teacher in her first year at Jones, who has decided to take a job in the Philippines.
After such a short tenure at Jones, Waldock will be packing her bags to leave for Manila to teach at an international school once this school year ends.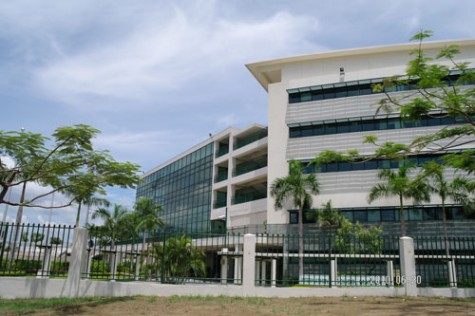 "This was a difficult decision to make because I love Jones and this was easily the best year of my teaching career. But, I want to expand my horizons and gain some new life experiences," said Waldock.
Travel has always been an integral part of Waldock's life. Ever since she was a child, her parents would always take her vacationing around the world.
"My upbringing was actually a large reason of why I enjoy traveling so much to this day," said Waldock. "I was born and raised in Minnesota, but my parents instilled the idea in me that there is more to life than just your own little bubble – the one area that you grew up in."
To escape that bubble Waldock has taken advantage of every break she has gotten to take on a new adventure. From studying wildlife in South Africa to hiking in Patagonia, South America, she takes globetrotting to an entirely new plateau.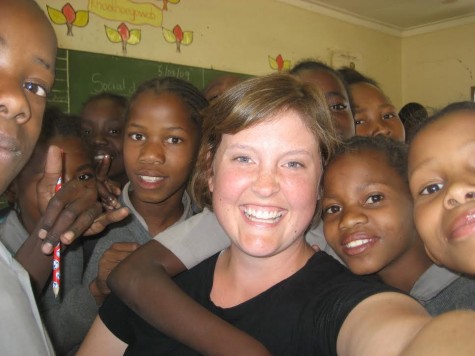 Not only has she visited foreign places, but she has also lived in them, so she is no stranger to adapting to new areas.
"In college I studied abroad in Vietnam. I lived in a place called Ho Chi Minh City for about a year," said Waldock. "It was difficult to adjust at first because of the vast change in culture, but once I got into a routine things became easy."
Principal P. Joseph Powers went on a similar trip abroad to teach in Norway, so he understands Waldock's need to work with the youth and travel across the globe.
"[Dr. Powers] said that he completely gets where I'm coming from since he was at this point in his life before," said Waldock. "He's told me that he's excited for me, and both he and I hope that I'll be able to come back to Jones and teach here sometime in the future."
The administration is in support of her move, and so are her loved ones.
"At this point this is something they expect. Of course [my family and friends] will miss me, but it'll be easy to keep in touch through things like FaceTime and texting," said Waldock.
Although students are excited for her, they will miss her teaching ability.
"Before Ms. Waldock, I really disliked math. She's the best teacher I've ever had. I've learned so much from being in her class; it's a great environment that fosters learning. Jones will never be the same without her," said student Violetta Venezuela '16.
Sheila Garcia '16 agreed. "I'm not that great at math, but because of her teaching I've seen my abilities grow drastically. She has a way of teaching the class what we need to know while also making it fun."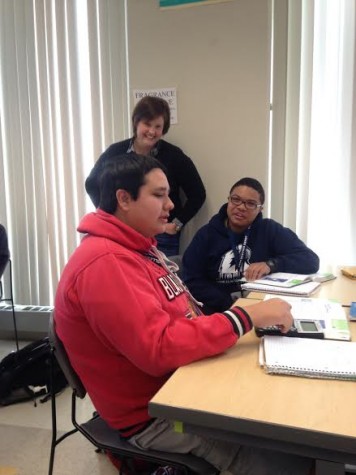 It is at this point in time where students like this need a teacher like Waldock; the school year is winding down, finals are approaching, and both the students and teachers are mentally exhausted. With the stresses of finishing out the school year and preparing for a new life on her plate, Waldock has a ton to deal with.
When Waldock comes home after a long day, her apartment is bare, almost as if no one ever lived there. Her bed is gone, most of her possessions are sold, and almost all of her clothes are packed up in suitcases. She is practically halfway out of her life in Chicago.
"I'm just ready to move on," said Waldock. "I know that I'll be missed here at Jones, but I'm hoping that this transition will be worth it. I want to impact as many people as possible with my teaching."
With Waldock's resignation, Jones will be losing an effective and well-liked teacher. But not only that, Jones will lose an adventurous person who has a love for travel and spreading the joy of math to anyone she can. Her passion led her to help students succeed at Jones, and now she hopes that the same success she achieved here will transcend to the Philippines.