Rudy: A Security Guard, A Friend, A Mentor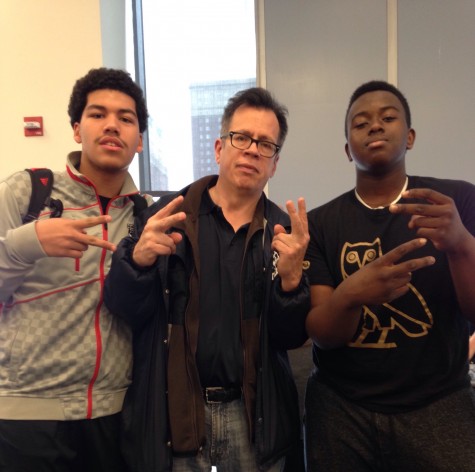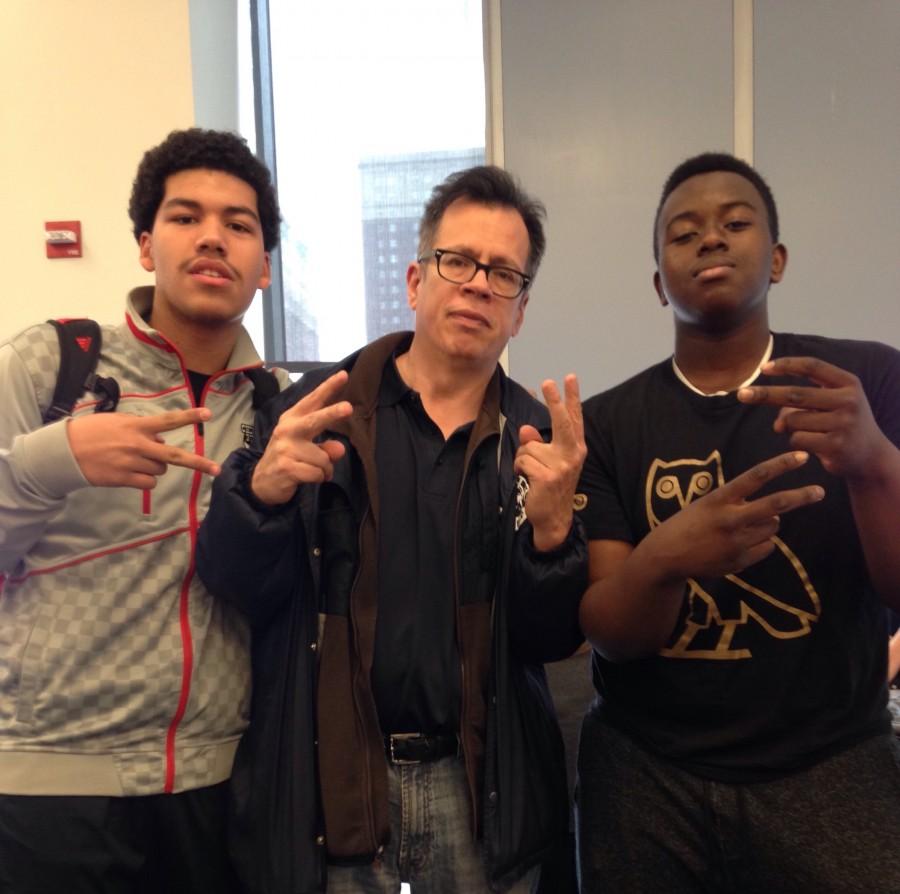 Many teenagers feel as if they are going through life with the burden of handling their troubles alone. Whether it be a lack of comfortability with speaking to their parents or simply being too humble to admit there is a problem, kids usually keep their issues to themselves.
Without a trusting figure to confide in, some can lose hope – they forget that the world keeps turning and things change. This mentality leads down a road of pain and misery that is hard to conquer alone.
Rodolfo Gonzalez, known by most as Rudy, not only does his job of protecting the students of Jones but he also serves as a mentor to them.
"I feel like my job is to be devoted to the needs of the kids here," said Gonzalez. "I put them first above anything."
This is a sentiment displayed by how he carries himself in the halls. In Jones, the thick swarms of students are usually dispersed as soon as a faculty member rears their head. But, when Gonzalez comes along, there is a continued sense of calm and serenity. Students approach him, let out a joke, and give him a hearty handshake. Conversation continues and is even a bit more lively now that Gonzalez has joined the circle.
"Rudy is easily the coolest staff member in Jones," said Jesse Gomez '16 "He talks to us like we're his equals and he respects our opinions."
This is one of the key reasons students feel so easygoing around Gonzalez. There is a shared respect between he and the students in which both groups know that they won't be judged for being themselves.
"I [don't want kids] to fear me because I'm a security officer with a badge – I'd rather be [their] friend," said Gonzalez.
In a school that prides itself in academic seriousness and social integrity, having a staff member that is sincerely concerned about students' well-being regardless of any circumstance is something that is cherished.
"When I'm upset about something, Rudy is one person that always takes the time out of his day to see what's wrong." said Malakye Hall '16. "Even when I really messed up, Rudy lets me know that everything's gonna be alright."
"It's amazing how much he tries to be there [for the kids] and it's definitely something admirable," said head of security Tracie Rayburn.
Whether it be a fight that almost took place, a test that someone cheated on, or even something as serious as alcohol consumption, Gonzalez lends a listening ear to all problems and attempts to get students through them.
But there are some students that haven't went through anything terrible yet. So, instead of waiting on students to crash and burn because of their mistakes, Gonzalez tries to steer them in the right direction before it happens.
"The adults at Jones know about the different traps that can trip kids up, and we just want to help them avoid any trouble that they can get in," said Gonzalez.
Some traps unfortunately can be found in what should be a kid's safe haven: their home.
"A lot of kids have problems in their homes, and when they come to school they reflect them here," said Gonzalez.
"I have a few issues with my parents and the way they treat me at home," said an anonymous student. "When I get to school, sometimes I can get out of hand and be unnecessarily difficult with people – I just feel like no one completely understands what I go through. Rudy is one person [on the staff] that I can comfortably speak to. Whether it's about my problems or something as basic as sports, I feel like he listens and tries his best to look after me. He's like a second dad."
Gonzalez seems as if his drive to be a guiding light in others' lives is endless.
"What really keeps me on this path is my faith – me being a Christian makes me want to do as much good for others as possible," said Gonzalez.
Walking in the footsteps of Christ is what keeps Gonzalez on the straight and narrow, and to many his actions carry the same genuine and honest aura. While sacrificing his time and wisdom, Gonzalez helps to groom a new generation of youth into the world with the endurance and strength to persevere through anything. Gonzalez is more than a security guard – he's more than a friend – he is a mentor and family to those who need it most.