National Guard tested, Jones approved
Jones alum serves country, returns to alma mater
Flying fourteen hours and 6,743 miles, Joshua Ramos '10  landed in Kuwait as a member of the United States National Guard. He was there to maintain suitable networks for his unit, working with technology and providing stable connections. He was stationed in the eastern country from February to October of 2014.
Ramos is a Jones College Prep graduate, and started his work with technology as a student at Jones. He worked under JoAnne Troesch, Technology Coordinator, while also taking college bridge courses at Robert Morris University.
As a student he remembers having class taught by Christine Malebranche, a longtime English teacher, last year's Director of Student Services, and a current substitute teacher when needed. "We were all scared of her freshmen and sophomore year" Ramos said. Once they were upperclassmen they all seemed to bond which he said Malebranche did on purpose.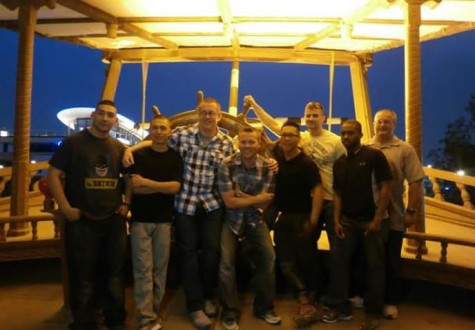 After graduation, Ramos went to Wright College on the northwest side before enlisting in the National Guard. Ramos enlisted because of college tuition and expenses. Ramos said, "Tuition was coming out of my pocket."
When asked about significant experiences, Ramos said, "There are experiences everyone has over there that are personal." He fondly recalled driving down the treacherous highways toward downtown Kuwait City during his off-base weekends. Ramos said, "They are more aggressive than driving in the U.S." He recalls vehicles radically swerving over the roads at high speeds if you were going just below the speed limit. The journey usually ended with the carpool "checking out the markets"  and seeing the culture of Kuwait in their shops and malls.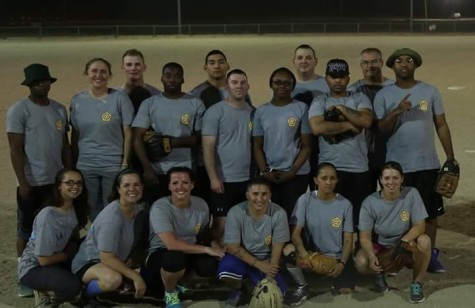 Ramos never thought he would be back working at his alma mater, especially with the changes in building size. He said, "It takes time to adjust." Ramos is still part of the National Guard.
Editor's note: while editing the content of this paper in the computer lab, multiple internet connections stopped working. After an email, Ramos fixed them.