War on ID's
School safety in mind when mandating all students and staff wear proper identification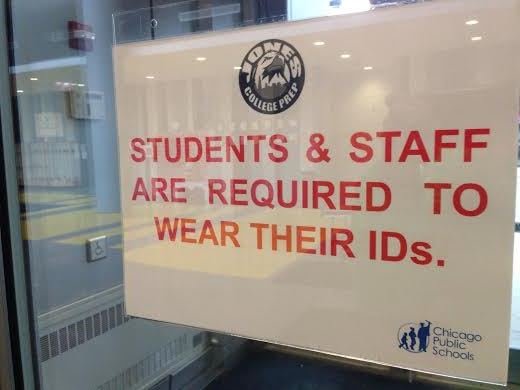 Mandating the wearing of student identification cards while in the building has not been enforced in the past, but now students face five detentions if caught without it. The administration says increased safety measures must be followed with an increasing student population and expanding campus.
Before the 2013-14 school year, students had to scan their ID to enter the building. Afterwards, students would keep their ID's in their pockets. With the addition of the south building, ID's have become an important security measure. Jones has more students than ever before and administration wants to keep the building secure.  Some students choose not to follow this rule and don't have their ID visible.
Some students dismiss the new policy because they rarely have been asked for it. Ross Floyd '15 said, "I don't see the difference between wearing it and having it in your pocket. But I see the logic [in the policy]." Upperclassmen seem to have the most students against the new practice. It used to be a privilege, but school officials say they want to make the building completely protected.
On Oct. 9, Principal P. Joseph Powers thought a traffic accident occurred on the corner of State and Polk around 11 a.m. As more police arrived on the scene, Powers found out it was the arrest of 25-year-old Lorenzo Jones. Minutes earlier reports came of a man shooting five rounds at a Blue Line train at the Lasalle Street station. Jones was armed with an assault rifle and nine live rounds, plus one in the chamber, said Cook County Assistant State's Attorney Erin Antonietti.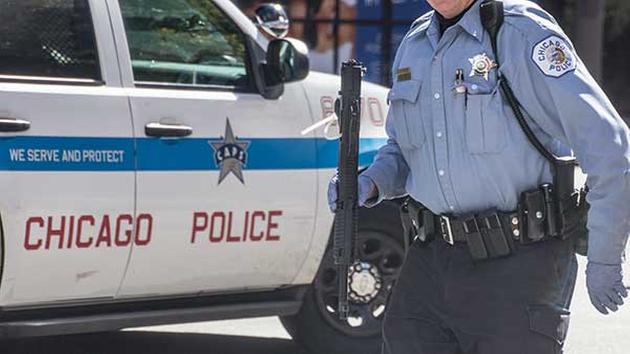 "It was over before we even knew what was happening," Powers said about the incident.
The school was nearly put into lockdown, but Chicago Police assured school staff that the incident was over. Officer Andre Poston says after the arrest he monitored air traffic to make sure the premises was safe.
As soon as the situation was under control, an announcement was made to assure students that they were safe. In the message, Powers said that they might see it on the news that night. Powers continued saying that things students can do include wearing ID's, and reporting any suspicious people in and around the building. Local news outlets covered the accident which happened just steps from the school's first floor. Blue line service was suspended and free shuttle busses were used until all evidence of the scene was gathered.
Judge Donald Panarese Jr. held the shooter on $2 million bail. When the judge asked what the motive was, prosecutors did not know.
Speaking about our school's location Poston says "downtown versus other districts has more dynamics. You have to deal with protests, parades, festivals, residencies, central business district, people of urban environments who come to commit crimes."
Poston says that there have been more incidents because of the increase in student population. No more police will be placed at Jones, but more security guards is likely.
With more security guards in the building, Jones is losing its vibe of a smaller school according to Floyd.  "Relationship with security is very impersonal. They should create a better learning environment. I wish they were more compassionate with students" he said.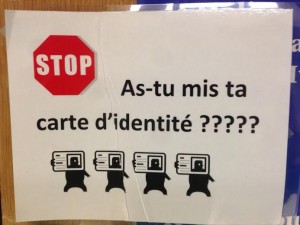 When Jones only had the north building they would close at 6 p.m., there were two police and two security officers. With both buildings in full use, there are two police officers and seven security guards spanning 15 hours from 6 a.m. to 9 p.m.
This is the first year at Jones where student ID's are also used as Ventra cards. ID's were given on the first day of school, and if lost students should contact the security desk on the first floor of the south building.